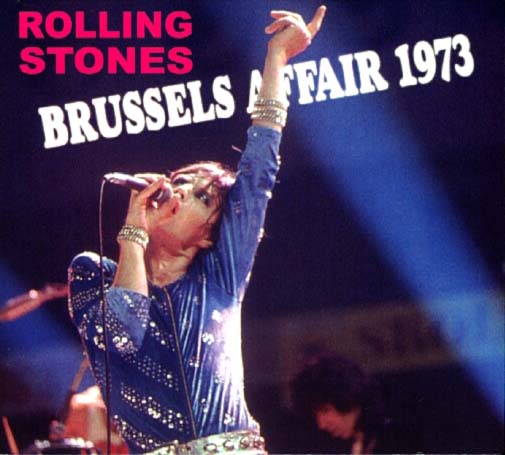 Mick Taylor joined the Stones in 1969 after they had dumped Brian Jones. He was there the first time I ever saw them on TV on a repeat of the famous Granada film of the Hyde Park concert. He quit in 1974, tired of not getting songwriting credits for his contributions. His replacement was Ron Wood who came from the Faces, who I have recently discovered to have been just as good as the Stones. The weird things about Ron Wood is that not only does he look like Keef, he plays like him too. Since 1974 the Rolling Stones sound is based on two guitarists constantly switching between rhythm and lead (Keef calls this the Ancient Form of Weaving).
So between 1969 and 1974 Mick Taylor was in the Stones while they recorded three of their four best records: Let It Bleed, Sticky Fingers and Exile on Main St. But you don't notice him. Why is this? Sometimes (on parts of Exile) he is actually playing bass, at other times I assume Keef as co-songwriter and co-leader) plays all the guitar parts.
I've been listening to a fantastic live bootleg from 1973 called 'Brussels Affair'. It is a very clear recording: the rumour is that it was officially recorded and then not released. There are all sorts of fun things here: Mick is sarcy about Keef's singing (or something), the band are playing with a hot sax player (perhaps Bobby Keys?), the band is shit hot. But best of all you can hear Mick Taylor soloing all the way through. Keef is playing rhythm all the time, cutting like a knife, and this leaves space for Taylor's liquid slide playing. It is another way of hearing the Stones, showing a bluesy direction that they retreated from.